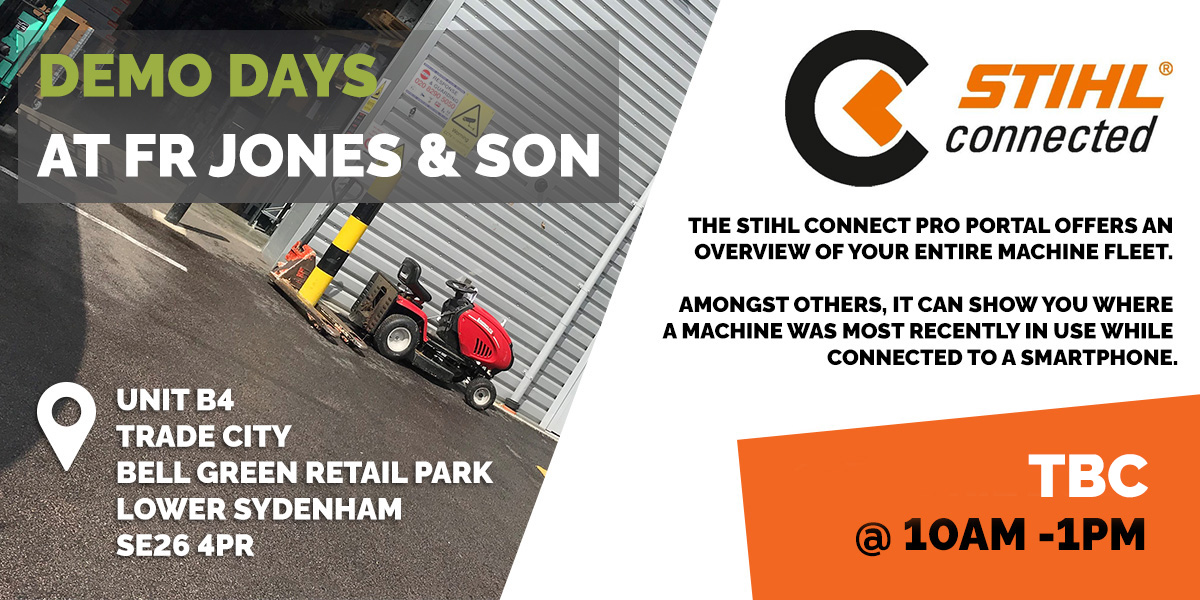 NOTICE: Due to current circumstances, we've had to postpone this Demo Day to a later date in the year. We will inform everyone once we have a new date set.
Do you want to attend?
Send us your details with the form below and we will add you to the guest list!
What is STIHL Connected?
The STIHL connect pro portal offers an overview of your entire machine fleet. Amongst others, it can show you where a machine was most recently in use while connected to a smartphone. At the same time, you can also see a clear representation of the maintenance schedule, to enable optimum management of your machine fleet.
STIHL will be coming down to our shop to provide information on how the 𝗦𝗧𝗜𝗛𝗟 𝗦𝗺𝗮𝗿𝘁 𝗖𝗼𝗻𝗻𝗲𝗰𝘁𝗼𝗿 works and show you how you can save money with this kit! This kit works with 𝗔𝗡𝗬 𝗺𝗮𝗰𝗵𝗶𝗻𝗲𝗿𝘆 – not just STIHL machinery!