The FR Jones Training Partnership Programme is supporting the next generation of Arborists through their education and beyond.
What is the Training Partnership Programme?
The FR Jones & Son Training and Partnership Programme is a structured package of benefits and resources for Colleges / Training Centres and students alike.
FR Jones & Son have been helping arborists to get the job done since 1963. Over the years we've listened to the challenges arborists face and make sure we always have the right equipment on hand to help. Colleges and Training Centres are at the start of almost all journeys (successful ones that is!) into the world of arboriculture; we want to help Instructors and Trainers to get the next generation of arborists started right.
What benefits are included?
The Training Partnership Programme is a series of benefits, some for the Colleges/Training Centres and some for the students.
As a College you get…
A dedicated Account Manager
We'll pair you up with one of our arb experts who, having been through College themselves, can understand your needs and the needs of your students.
Banners & Posters
A picture can paint a thousand words. We can provide banners to help decorate your classrooms with important messaging you really want to hit home with your students.
Manufacturer visits & seminars
We have a great relationship with manufacturers across our industry. If you're looking for someone to talk to you about PPE then we can get someone from Pfanner, STEIN, Arbortec to drop in and run through their range. Want to talk about the importance of chainsaw maintenance? We can get a mechanic from STIHL on a video call. We're happy to use our connections however we can to help you and your students.
Kit list guidance
It must be a nightmare trying to keep up with the latest innovations in kit when you're busy teaching all day. Your dedicated Account Manager can review your syllabus with you and help you pull together a kit list tailored to your course.
Making awards nights special
We love to see the next generation of arborists sent off to their first job in style. We are happy to support any awards or graduations with vouchers and prizes for your standout performers.
As a student you get…
PayPal Credit
Before your student starts their business purse strings can be tight (and wallets a little empty!). We use PayPal credit to offer payment in instalments to spread the cost and get them access to the kit they need.
Freebies
Who doesn't like a freebie?! Just let us know when you have a new group starting and we'll send a box of goodies for the next intake down to you. That could be a check gauge, a file kit or a t-shirt – we will grab what we can and if we can include it, then we will.
Free first LOLER inspection
Give us a call and if your college is part of the Training Partnership Programme then your first LOLER is on us. If you're coming in there's nothing to pay at all but if you're posting we just ask you to cover the charge.
Online Resources
We're busy building a bank of resources where you can get key information about the kit you need to get the job done. We are keeping our advice based around college syllabuses to help you with the techniques you've picked up at college.
Putting faces to names
Here's just a few of the people you could end up working with if you sign up to the Training Partnership Programme:
Meet Charlie
Magic Charlie (named Magic because of his ability to do pretty much anything AND his membership to the Magic Circle) is one of our resident arb experts. Charlie is verging on obsessed with anything that helps him get up a tree and loves to meet students who are just starting out.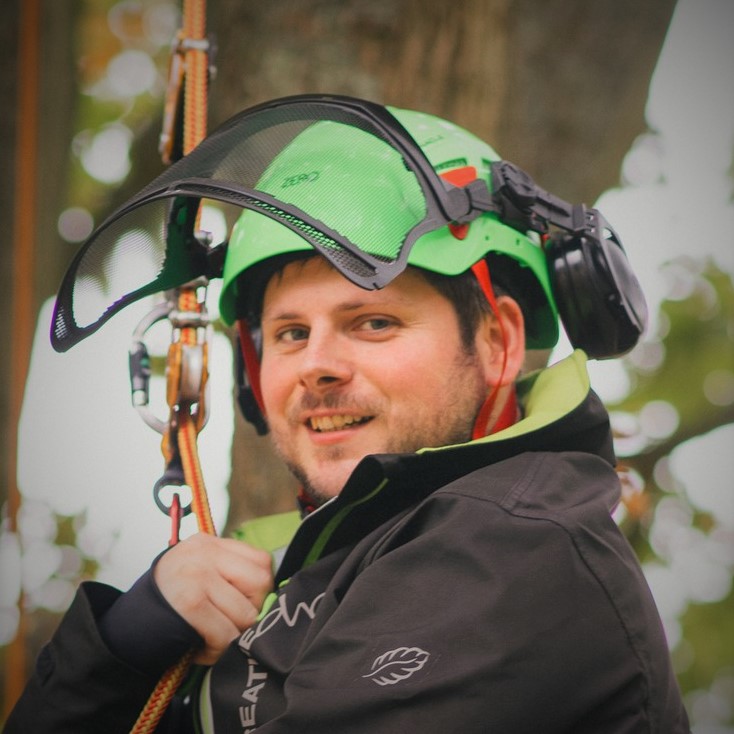 Meet Les
That's assuming you already haven't met Les! Les has been around in this industry for longer than he would care to admit and has had roles at retailers and manufacturers like Oregon. Get Les talking about anything arb and you'll be uncovering hidden nuggets of knowledge, perfect for any Trainer with a complicated question on kit.