We are not just a retailer; we have a fully-equipped, state-of-the-art workshop and service centre staffed with highly trained technicians, who can provide a full service or individual repair for any machine we sell.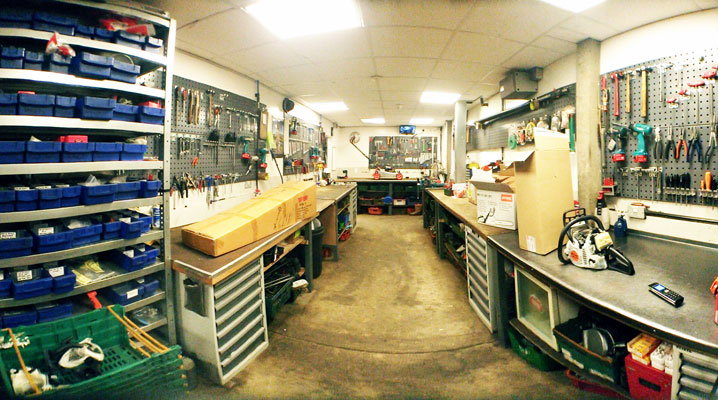 We will undertake repairs for lawnmowers, brushcutters & strimmers, chainsaws, blowers, garden vacs, hedgecutters, scarifiers, chippers / shredders, cultivators / tillers and brick-cutters. We also offer a sharpening service for shears, secateurs, chipper blades and chainsaw chains.We are a 5-star rated Stihl service centre and main warranty servicing agents for Husqvarna, Masport, MTD, Lawnflite, Tanaka, Rover, Viking, Wolf and many, many more.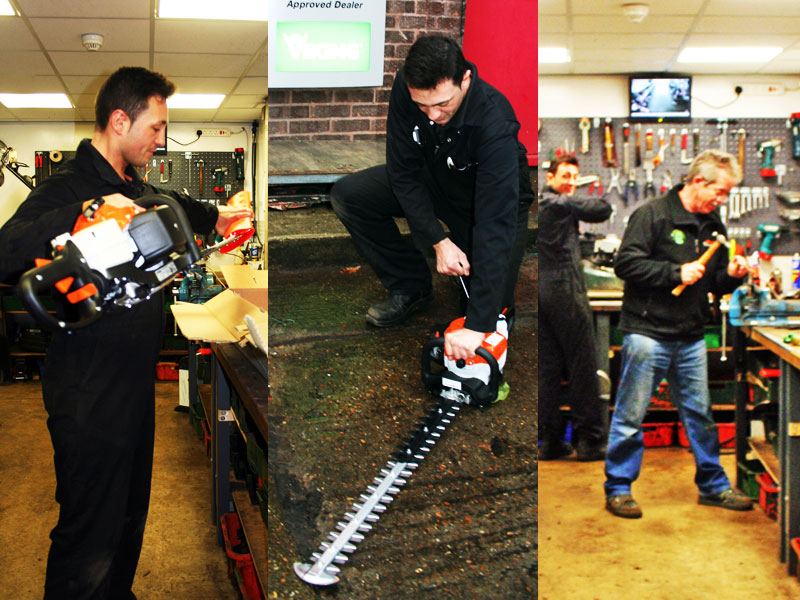 All our technicians are fully trained by the manufacturers and have a wealth of knowledge and experience working on all types of machinery. These guys can maintain, repair or service almost any machine and turn them around in the quickest time possible.
We have the facilities to carry out most repair work in house and will be happy to give you an estimate of cost at the time of booking in. We can service your machine to personal requirements or, to make things simpler, we offer set labour charges to cover most servicing needs. Whichever you choose, you'll be getting value for money and quality care for your machine.
Not only can we provide our machinery service to our local customers but, for just £10 surcharge, we also offer the unique facility to have handheld machines (e.g. chainsaws, hedgecutters, blowers etc) collected from most places in the country for service or repair at our main workshop and returned to you directly via courier (conditions apply).Find out more about our machine servicing »