Oregon Waipoua leather chainsaw boots (class 1)
---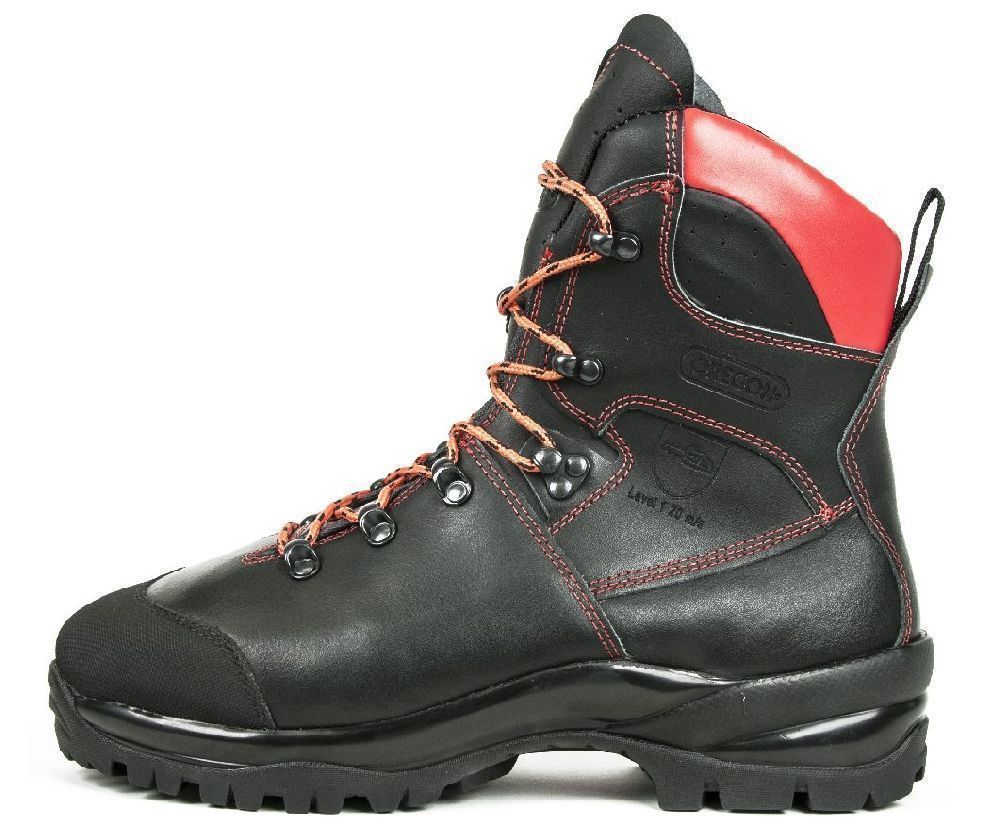 RRP: £143.00 + VAT (£171.60 inc VAT)
Our price : £143.00 +20% VAT may apply*
Sale price : £99.00 +20% VAT may apply*
---
Please select an option from the drop-down list to add this item to your basket
---
Product description
New class 1 chainsaw protective boots from Oregon.
High Quality Nubuck Leather
Water Repellent Upper
Metal Toe Cap
High protection against impacts.
Reinforced 2mm leather / rubber toe guard.
200 joules impact & 15,000 Newtons compression.
Antistatic
Prevents static electricity shocks.
Heel Energy Absorption
20 joules impact.
Hydrocarbon Resistant Outsole
Fuel and oil resistant.
Cold Isolation
Feet will remain warm at temperatures less than 10°C.
Heat Isolation
High breathability at temperatures greater than 22°C.
Heat Resistant Outsole by Direct Contact
Up to 300°C heat protection.
Anti-slip Outsole in Any Environment
Premium nitril / rubber outsole.
Provides stability and log control.
Tested on ceramic floor lubricated with water and detergent.
Tested on metal floor lubricated with glycerine soap.
Product data
Brand

Colour

Black