Stihl Safety Hand-over Policy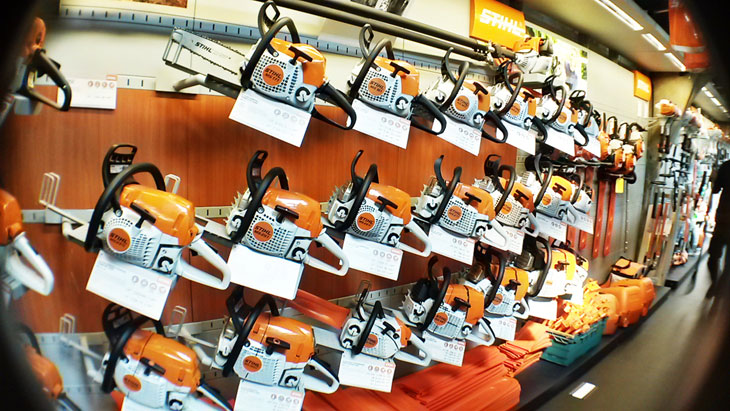 We stock an extensive range of Stihl products, most of which are available for you to order directly through this website; however some Stihl items are subject to the 'Stihl Safety Hand-over Policy' that all official Stihl dealers must abide by.
Stihl feel that the best service to customers is achieved through face-to-face contact with a Stihl dealer. This ensures that you are sold the correct machine, with proper instruction, and you are familiar with all the important information regarding safe operation. Stihl have designated certain items of machinery as requiring a safety handover from the dealer – these items are clearly marked on our website and you will be made aware if an item you have selected is subject to this requirement.
In order to minimise the impact of this policy on your ability to shop at your convenience, we cover a large area surrounding our South-East London base with our own staff delivery drivers. This allows us to deliver the product to you, take you through its proper use and help with any questions you may have. However, we can only deliver these items to postcodes beginning with BN, TN, CT, ME, CM, CO, GU, RH, AL, SS, SL, WD, EN, IG, RM, DA, BR, CR, KT, TW, UB, WD, HA, NW, N, E, SE, SW, SM, WC, EC and there is an additional £10 charge per order for these specialist deliveries, as we have to send one of our staff members out of the shop to conduct the safety handover of the equipment. Check the map to see what areas we cover »
If we are able to deliver to you, all deliveries containing restricted Stihl products should be with you within 10 working days. We will contact you within 1 working day of your order regarding your delivery and to take payment for the delivery charge. Despite the obvious restrictions this policy imposes, we do want to make it as easy as we can for you to purchase Stihl products from us; you can use this website to reserve and pay for any restricted Stihl product for collection from us or have them delivered by our drivers to the areas marked on the map.
Stihl are very passionate about the enforcement of this policy amongst their authorised dealers, so we hope you can understand that we cannot make exceptions.
Please note: this policy applies to specific, restricted, Stihl branded products only – you may purchase any other products through this site and have them delivered directly.
---
In this section:
---