Home » The Arb and Forestry Event 26-27 July 2013
The Arb and Forestry Event 26-27 July 2013
That's right, we've dried out after last year and are returning to Kingswood Training Services in Kent for another Arb and Forestry Event on 26-27 July 2013.
Organised with the working arborist in mind, this show really should have something for everyone. Visitors will be treated to a great range of traders and exhibitors offering the chance to see, test and buy the best new products available. Featuring chippers, saws, stump grinders, carving, insurance and more shiny things than you can shake a stick at!
Not only will you get the opportunity to engage in a little retail therapy, you can learn something at the show too. With seminars, workshops and demonstrations on a wide range of subjects and techniques, even the most seasoned arborist should be able to come away with some new tricks.
Also, while we know this isn't the reason you come to the shows (much), but to help you relax and mingle with your fellow professionals there will be a well-stocked bar, which we're sure will help refresh you after a hard day's networking.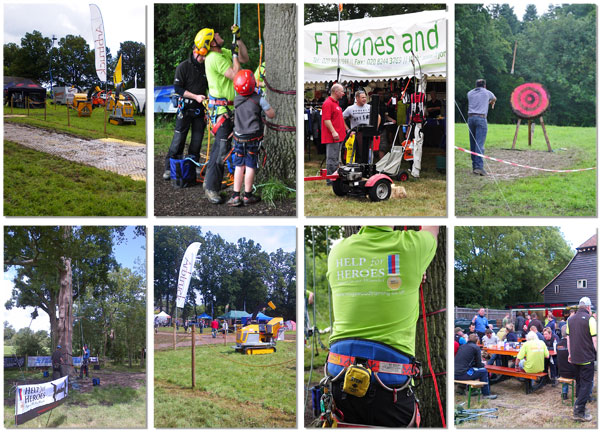 The Arb and Forestry Event is a return to the shows of old, with its relaxed atmosphere and emphasis on the social side of professional networking. Definitely not one to miss.