Pellenc Excelion eco-friendly battery brushcutter (shell only)
PEEXC12
---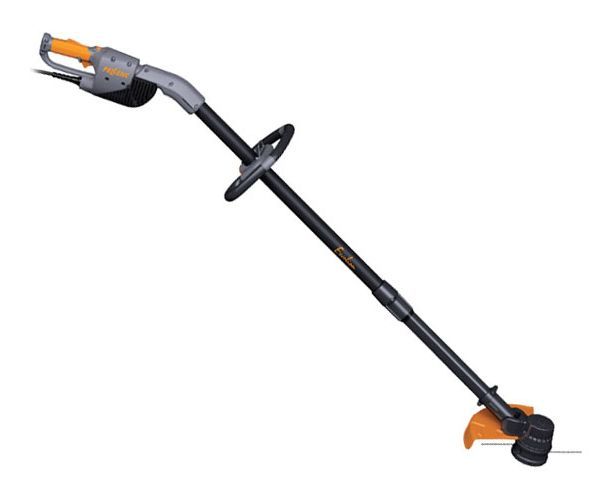 RRP: £795.00 + VAT (£954.00 inc VAT)
Our price : £795.00 + VAT (£954.00 inc VAT)
Sale price : £600.00 + VAT (£720.00 inc VAT)
---
---
Product description

Excelion is a unique tool as it combines a brush and a grass cutter in one. The multifunction head developed by Pellenc can be fitted without the use of tools and can carry the Pellenc cutter wire, made from a very high resistance polyamide, or a wide range of metal blades adapted to your work. Two times lighter than the heaviest petrol brush cutters, Excelion makes grass brushing and cutting much easier in ditches, or on slopes or steep inclines. With its adjustable handle, flexible head and telescopic shaft, you can adapt your tool to your body shape for optimum working comfort.
The 4-speed selector, exclusive to Pellenc, makes it easier to adapt to the vegetation: slow speeds are recommended for edges and urban areas, for example. Silent, rapid and extremely lightweight, Excelion is the new brush cutter for professionals.
As with all other Pellenc products, the Excelion has all the advantages of a petrol engine (power, efficiency) but, because it uses the ultra high capacity technology of the Pellenc ultra lithium battery, it guarantees non-polluting, odourless, operation with a record operating range.
Excelion comes supplied as a grass cutter, with the Pellenc special polyamide wire cutting option, as standard – blades are available to purchase separately.
Excelion cutting head comparison
Excelion
As brushcutter (blade)
As grasscutter (line)
Weight
3.4kg
3.3kg
Power
1200W
Adjustble speed with electronic variator
5000-6200 rpm
Length
1.2m-1.5m
1m-1.5m
Cutting diameter
18cm-25cm
30cm
Cutting tool
Metal blade
Pellenc 2.4mm polyamide wire
Offers available on this product
Black Friday has returned to FR Jones and Son with a bang! Check out these amazing offers across our range, but be quick - they can only last as long as stocks last!
Full offer details