Oregon Waipoua chainsaw trousers Type A
---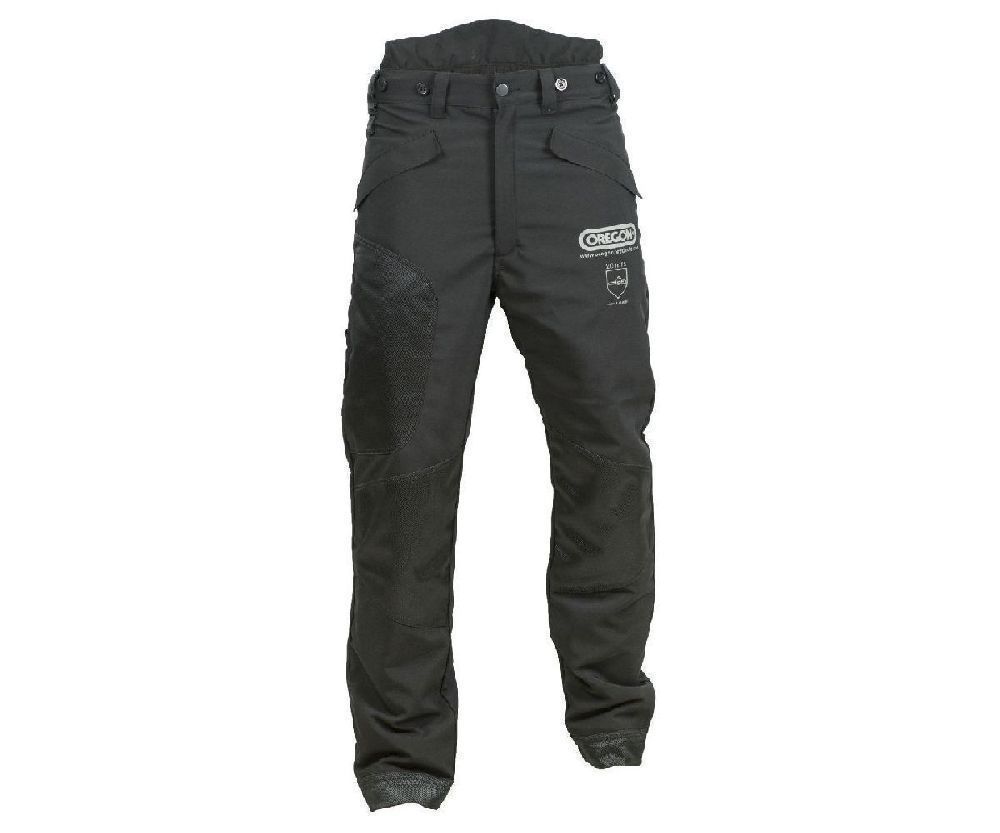 Our price : £100.00 + VAT (£120.00 inc VAT)
---
Please select an option from the drop-down list to add this item to your basket
---
Product description
6-layer protective material
Type A Protection
Innovative 4-way mechanical stretch
Polyester fabric:

Water repellent
Highly durable – tear and scratch resistant
Fuel, oil & heat resistant
Cool & highly breathable
Ultra-lightweight and comfortable

Armortex® Kevlar® patch in rubbing, wearing & snatching areas (knees, bottom of legs & chainsaw contact area)
Water repellent 4-way mechanical stretch fabric (100% Polyester)
Conforms to EN 381-5 Class 1 (20 m/s)
Velcro closure between protective material and outer fabric – easy access for repairs.
The WAIPOUA forest is located in the North of New Zealand. It provides a habitat for rare flora and fauna including famous kauri trees. Slow growing kauri trees can reach 60 metres high and have a trunk five metres in diameter. Some are 2,000 years old. They must be preserved. The protection of WAIPOUA forest has been a struggle since late 19th century. Despite its proclamation as forest sanctuary in July 1952, 1/5 of WAIPOUA forest was felled until year 1972 when it actually stopped. OREGON® promotes sustainable forest management.
Product data
Brand

Colour

Black

Chainsaw protection class

Class 1

Chainsaw protection type

Type A